This is my Hong Kong | Go off the beaten track with Jamie and get the inside track on what Hong Kong is really like
Hello, I'm Jamie. 47 years living in Hong Kong, 25 years under British Rule, 22 years under Chinese Rule so I have a rather unique perspective on Hong Kong | Expert, LOCAL and the Gold Standard of Private Tour Guides since 2011
If you really want to know Hong Kong and I mean really know Hong Kong then book a premium private tour with Jamie today | when it comes to Hong Kong, NO topic is off the table no matter how difficult or sensitive the subject matter.
Award Winning Private Tours in amazing Hong Kong | Former British Colony from 1841 - 1997
I am quite simply the most experienced and one of the most highly rated Private Tour Guides in Hong Kong.
Imagine a Private Tour of Hong Kong with Jamie, well over 2,300 + completed tours since 2011 and a long term English resident who has 47 years of real life experience living in Hong Kong. It is 22 years since the handover and I give you the REAL Hong Kong with adult conversation and a genuine, balanced local perspective.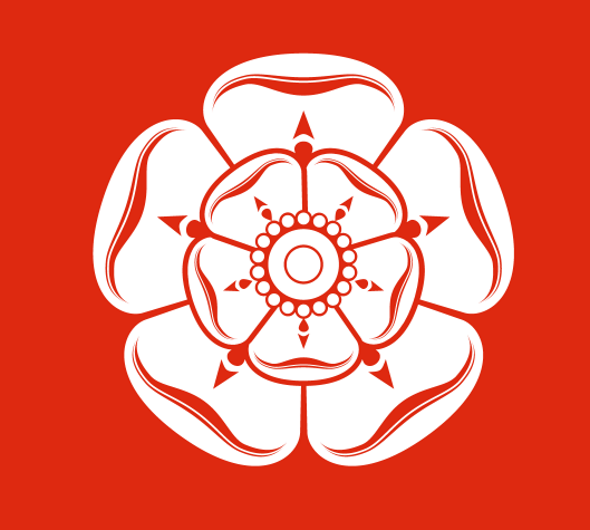 I am a friendly Yorkshireman, born in Middlesbrough, England, who has lived in Hong Kong for 47 years, raising 3 boys with his local wife and witnessing first hand the ongoing change from British Rule to Chinese Rule.
….. and being English and a native English speaker we should have no communication issues!
J3 Private Tours Hong Kong | Awarded the Tripadvisor Certificate of Excellence 8 years in a row 2012 - 2019 | 800+ reviews with a 5 star average!
Hong Kong Tour | Couples

Hong Kong Tour | Business People - fit in a tour between meetings!

Hong Kong Tour | Families with kids (of any age!) - I specialise in fun tours for families with kids, kids 16 and under at the time of booking are FREE OF CHARGE | I am great with kids of any age, although my 3 boys are all grown up I have been there, done that and wore the T - Shirt

Hong Kong Tour | Small groups of 2 to 6 people

Hong Kong Tour | Solo travellers - over 300+ tours done with single ladies

Hong Kong Tour | Airport layover / transit passengers with HK International Airport pickup by me and NO surcharge for this service

Hong Kong Tour | Cruise Ship passengers with Cruise Terminal pick up by me and NO surcharge for this service

Hong Kong Tour | For larger group tours (more than 6 people) please contact me for confirmation

Hong Kong Tour | Multi Day Tours, anywhere from 2 to 6 days of touring with Jamie

Hong Kong Tour | Jewish Cultural Tours in Hong Kong - we have a rich Jewish heritage and a wonderful Synagogue and my tours can be adapted to include Jewish Culture.

Hong Kong Tour | Photography Tour - the best places in Hong Kong to get those images you always wanted

I also do ORIENTATION PROGRAMMES for families etc who have recently arrived in Hong Kong to live

Corporate Team Building
I have a lot of experience in doing Premium Private Hong Kong Tours for Seniors
Jamie, born & bred in Middlesbrough, England, a Yorkshireman offering unique, immersive premium private walking tours of Hong Kong
My working background in Hong Kong was as a Business Consultant (with a specialisation in Sales / Marketing) since I was 16 years old ie from 1977 to 2011 - being a Private Tour Guide has been my full time occupation since 2011, I do not do anything else...and I am a pretty decent and very experienced Private Tour Guide who will save you an awful lot of time when you visit Hong Kong.
On my Hong Kong Tours I do not work to a prepared script, you can ask me anything at all, I love a GREAT conversation, what better way to learn about this fabulous city, Hong Kong.
| My unique story telling can cover some, most or all of the following topics | oh and I have been covering these topics since 2011! |
Current affairs including a balanced, rational and impartial view of the ongoing 2019 Extradition Bill "Protests" involving "millions" of protesters and what it means for Hong Kong.

Raising a family in Hong Kong (I am married with 3 boys)

Why Hong Kong is one of the safest cities in the World.

The rule of law and why Hong Kong still follows British Common Law

A brief history of Hong Kong (1841 - 2019)

The Opium Wars and I will be brief

WW2 & The Japanese Occupation

Languages and why English and Cantonese are still vitally important in Hong Kong

Lucky numbers / gambling / superstitions and how they affect society and how they impact on business

Education and why we have two school systems and why does the Government seemingly embrace academic mediocrity? whilst ignoring vocational training programmes for those who do not go to University

Politics (and I will be very brief!) and why talk of independence can ruin your life

Religion and trust me it is not at all what you would expect, it is such a fascinating subject here

The current housing crisis and the crazy property bubble and why Hong Kong Government policies (or lack of them) just make it worse.

Architecture and our amazing skylines and they really are quite stunning

Wealth & poverty - currently the biggest gap in the world and yet we have a very stable society (for the most part)

Homeless people and why our homeless figure is so, so low

Day to day life in the most vibrant, exciting city in the world....

The REAL reason you will never see a foreigner in 99.5% of "local" Chinese Restaurants... and it might just surprise you!

Finally - I do not mince words, I tell you what it is really like in Hong Kong and why you should not believe everything you read in the press!

oh..... and many members of my wife's family are Hong Kong Chinese, my wife's family arrived in Hong Kong in 1948!!
Yes, I'm English | if you book a premium private tour you will get Jamie | I do not employ other Tour Guides
I am not a foodie, nor do I do specific Food Tours in Hong Kong but boy, do I know my food and I am always happy to fit in a snack / meal at your request.
I naturally have some limitations and I like to be upfront about them.... I absolutely do not look like George Clooney but have been called "fat George Clooney" by the wife, I am terrible at speaking Cantonese and no, I do not have a posh English accent, I amble rather than walking like a kitted out 25 year old trail runner in spandex, I am not a foodie in any shape or form but having eaten in well over a thousand Chinese restaurants means I have an opinion, I cannot deconstruct for you the fine details of a perfect Wonton soup (and why would you do that anyway!), I am not a tree and plant expert but I can recognise a car from it's profile or engine noise half a mile away and no, I cannot get you into the China Club, primarily because I am not a member, I am not an award winning journalist or professional (whatever that means) and I do not have a Board of Advisors but my best friends are the best private tour guides in Hong Kong and I am absolutely not in any shape or form an old stuffed shirt.
On the other hand it you are looking for a Premium Quality Private Tour of Hong Kong with an easy going English chap with a great sense of humour who has lived in Hong Kong for 47 years then contact me today.
I have lived in Hong Kong since very early January 1972 so I grew up in Hong Kong and I am a very experienced professional, private tour guide, a family guy and your best friend in Hong Kong! - I offer time saving premium quality private tours of Hong Kong - the tour is part walking / part public transport, giving you a real insight into one of the most amazing cities in the world.
This is really all you need to know - I have lived in Hong Kong for 47 years under British Rule and Chinese Rule and I am fully immersed in the culture, I am East meets West (pretty snappy right!)
My Private Tours are a combination of walking | using public transport with emphasis on using the MTR (Subway System) which is NOT subject to road traffic conditions - this is by far the best way to see Hong Kong and the most optimal use of your time. I am very sensitive to peoples physical condition and naturally I adapt accordingly no matter what the season.
I am available to do tours 7 days a week including holidays, all year round, you can book your unique private tour of Hong Kong up to 18 months in advance with NO deposit required.
My Hong Kong Private Tours are fun!
40% of my tours are with guests under 45

11% of my tours are with families with kids under 16
Please note when you book a tour with me, you will get me, I do not employ any other guides. I have done well over 2,300 private tours of Hong Kong since 2011
I do tours from between 3 to 12 hours and it is my job to maximise what you see no matter how many hours you have booked.
In Tour Guide language:-
a half day tour is 4 hours

a full day tour is 8 hours
Hong Kong has an area of roughly 426 sq miles (1,100 sq km) as such attractions are widely spaced apart and this has to be taken into account when considering the length of a tour.
It is simply not realistic to expect to do Hong Kong's Top 10 attractions in 4 hours! (You would need a minimum of 3 days to do them all!) and this is where I come in - having lived in Hong Kong for 47 years and having done 50,000 + journeys on our subway system and 40,000+ journeys on buses so I am an expert on timing and the most effective use of our public transport system. - my aim is simply to show you the best that Hong Kong has to offer.
In addition I have done well over 2,300 tours which means I have a pretty fair idea of how to maximise what you see within the time frame of a tour and the longer the tour the more you will see, over 30% of my tours are 8 hours in length.
No matter what tour length you decide on, whether it be 3 hours or 12 hours, I will show you the the very best of this vibrant city.
Excellence in touring, that's right - unique, immersive, bespoke, premium private tours personalised to your specifications - oh, and all tours are done by me personally!
Arriving in very early January 1972 so I grew up here - I went to school in Hong Kong as a kid (ESF Schools, Glenealy and Island School) and have spent over 47 years living here, I am married with 3 boys aged 20, 26 and 36, my wife is a local and her and the kids were all born in Hong Kong.
My boys went to the following ESF Schools - Shatin Junior School, Shatin College, Kowloon Junior School, Beacon Hill School and KGV! and I went to Glenealy Junior School and Island School.
J3 Private Tours Hong Kong | Awarded the Tripadvisor Certificate of Excellence 8 years in a row 2012 - 2019 | 800+ reviews with a 5 star average!
The most amazing city view in the World | Victoria Peak, Hong Kong | the night view
This Hong Kong car number plate no. 9 sold for HK$13 Million | US$1,666,666 in 1994!
I have never driven a car in my life, Hong Kong has simply the best public transport system in the world so why bother... it is also expensive, so I took the decision long ago to stick to the trains and buses.
Hong Kong has it's fair share of wealthy people and car nuts so there is no shortage of fabulous cars in Hong Kong and I admit I am a bit of a fanatic and like nothing better than to go car spotting, some of the best cars can be seen at the luxury hotels we have here, the best ones include the Four Seasons Hotel, the Peninsula Hotel and the Intercontinental Hotel.
Hong Konger's also like to have custom number plates on their cars and given the obsession we have here for lucky numbers there are some fine examples of plates with the combination of 6, 8's and 9's plus those vanity plates, some of which make no sense at all!
Hong Kong is quite compact so seeing nice cars is easy and I have a really nice camera now so the quality of my images is improving every day..
I love cars, me!
I am a bit of a photographer with specialist local knowledge of Hong Kong | over 100,000 Hong Kong images on my Flickr Site
I do Photography Tours on the Streets of Hong Kong
Photographs / Images appearing on this website and on my Flickr Site should be used solely as an indication of attractions. Actual attractions may vary according to the itinerary as well as the tour we do.
I reserve the right to photograph any event and participants, as well as use any images taken for promotion and/or commercial purposes without further recourse or compensation.
I do like to take photographs and will keep this to a minimum and I am always happy to take quality images of you and send them to you.
Lastly,
...and yes that Jade Bracelet really is HK$15,050,000 or US$1.95 Million!
.
I absolutely do NOT and will NOT take a commission from any type of establishment.
You read correctly. Any special mention of a retail outlet is not for my commercial gain and my comments are my own based on shopping in Hong Kong for over 47 years. I recommend them because I have received excellent service, the product I want and a good price, and I believe they rate a special mention, you can make up your mind if you choose to visit them whilst in Hong Kong.